Why Service Your Car at Your Local Kia Dealership?
When the time comes for routine maintenance and repairs it can be quite a nuisance. Not only do you have to find the time and the funds, but you also have to decide where to take your trusty steed. One of the biggest concerns people have is whether or not to take their daily driver to a local dealership or a local shop. Whether it's an oil change, tire rotation, or a complete overhaul, you want your vehicle to be handled by the best of the best. While it may be tempting to take your car down to the local shop, we encourage our customer to visit us for real customer service and expert repairs. If you're interested in having your vehicle run like new for many years to come, read on for more information.
We use genuine OEM Kia parts to keep your Kia vehicle in its prime with our Parts Center.
Our Service Center will honor your Kia warranty each and every time.
Our highly trained auto service technicians are factory-trained, and will know your Kia model like the backs of their hands.
Our facility uses state-of-the-art equipment, so you can rest assured your vehicle will be running strong in no time.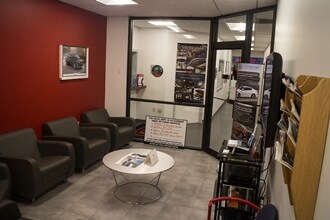 If you want to keep your vehicle running like new for many years to come, we encourage you to stop by our well-equipped dealership today. Whether you are looking for a quick and easy fix or a more serious repair, we have the resources you need at your disposal. There are several benefits to visiting your local Kia dealership for service and repairs, and we encourage you to contact us for more information. Come prepared with your questions and concerns here in Warwick, RI, and we will be more than happy to help you with your loyal daily driver. We also invite you to schedule your next service appointment online at your convenience by using the form below.