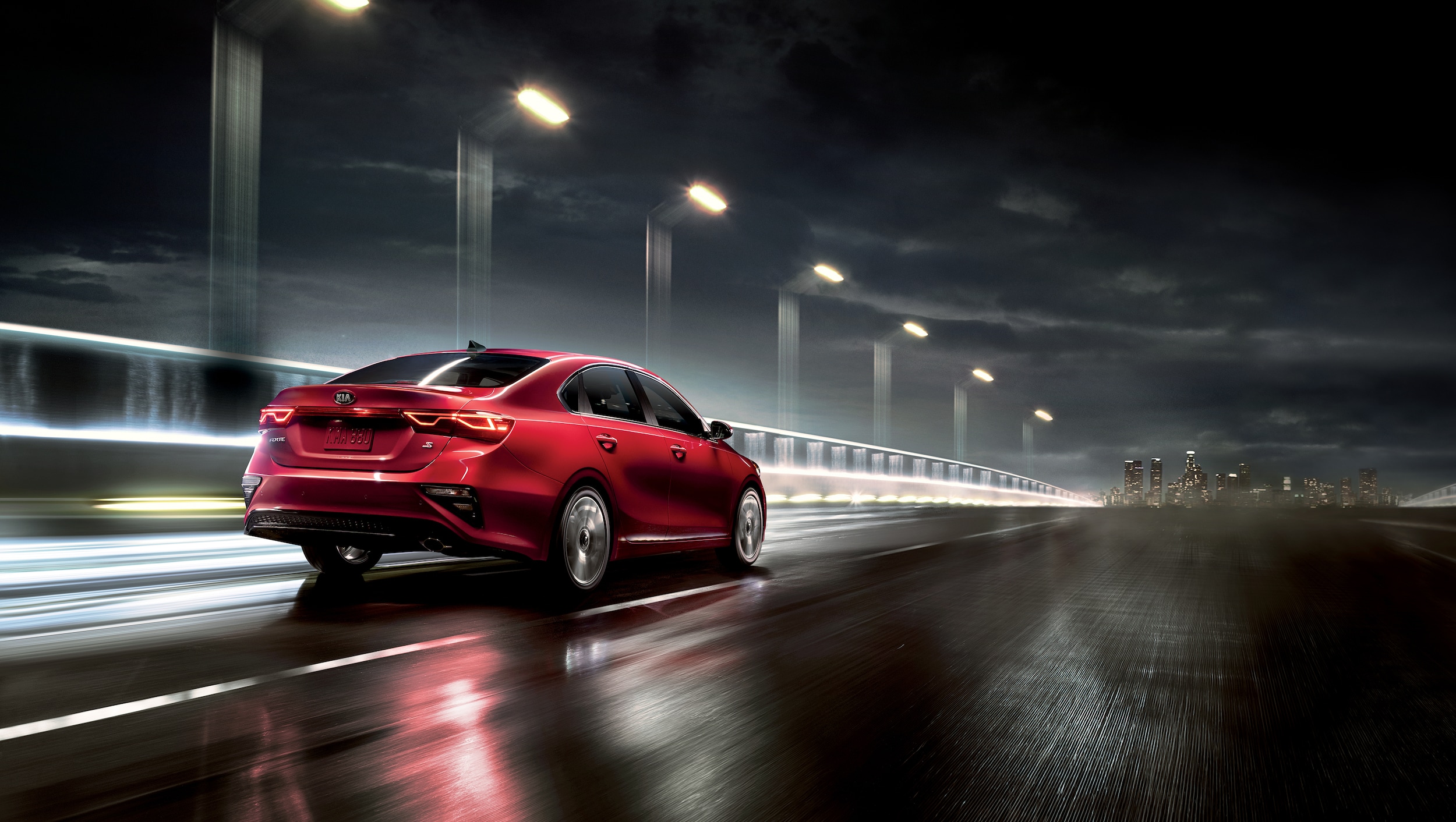 Should You Buy the New Kia Forte or Hyundai Elantra?
Has your new car research led you to both the Kia Forte and Hyundai Elantra? You'll likely see different qualities and characteristics in both of these popular sedans, forcing you to choose between which traits fits best with your lifestyle. Here at Bald Hill Kia, we want to help you identify where the real distinctions lie. That is why we've compared both of these cars extensively to relay the information that we have found.
| | |
| --- | --- |
|    |    |
|  Kia Forte |  Hyundai Elantra |
Kia Forte Compared to Hyundai Elantra
The 2019 Kia Forte features a standard 8-inch infotainment touchscreen with Android Auto and Apple CarPlay integration. The standard trim level of the Hyundai Elantra has a 3.5-inch infotainment screen, with no touchscreen capability. The next trim level up has a 7-inch touchscreen.
The 2019 Kia Forte keeps you safe with standard lane keep assist and forward collision warning. These features both cost extra on the Hyundai Elantra.
The 2019 Kia Forte has standard dual-zone automatic climate control to keep you and your passenger at just the right temperature. Dual-zone automatic climate control costs extra on the 2019 Hyundai Elantra.
Kia makes it easier for you to carry your cargo. The Kia Forte has more cargo capacity than the Hyundai Elantra, making it perfect for hauling your gear.
The 2019 Kia Forte features standard full Bluetooth connectivity. The Hyundai Elantra features standard Bluetooth phone connectivity, which lets you make calls on the vehicle's audio, but Bluetooth audio streaming (such as playing music from your phone) costs extra.
The standard automatic-on/off headlights on the 2019 Kia Forte mean you have one less thing to worry about when it starts to get dark. Auto-on/off headlights cost extra on the Hyundai Elantra.
Parking and reversing is easy in your 2019 Kia Forte, thanks to its standard rear view camera. The rear view camera costs extra on the Hyundai Elantra.
The Kia Forte comes well-equipped with features, is a great value for the money, and includes impressive space for a sedan. We believe that you will want to test drive this vehicle when you visit our Rhode Island Kia dealership, so contact our team today! Shop for new Kia Forte sedans near Warwick, Providence, Johnston, Cranston, and Attleboro MA.